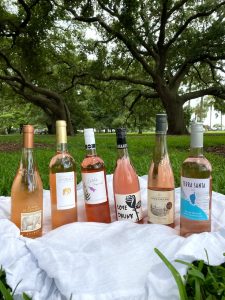 With the official start of summer around the corner, we decided to feature 6 rosés from 6 different regions.  As you start to dream of extravagant trips and delicious wine, we 're here to help with the latter. Take a trip to Italy, France, Spain, Corsica, Austria, and out west to Oregon with these refreshing rosés.  Each featured rose offers a unique body, taste, and background, so scroll below to discover your next favorite picnic, porch, or living room perch partner.
Italy: La Spinetta Il Rose Di Casanova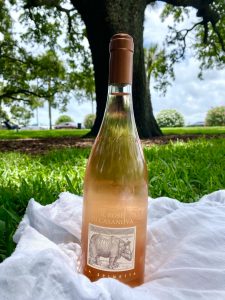 The La Spinetta Il Rose Di Casanova is a Tuscan blend of Sangiovese and Prugnolo Gentile.  Showing clarity and a floral finish, this rose is perfect for a hot summer day.  Vinous Media writes, "It's silky in feel yet lifted and spry, casting ripe orchard fruits and inner herbal tones across a wave of vibrant acidity" while awarding this rose a 90 point review.  You will get a taste of Tuscany in this bottle without having to book a flight.
France: Château des Annibals Coteaux Varois en Provence Rosé Suivez-moi-jeune-homme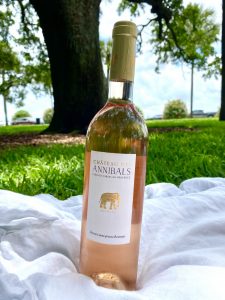 Crafted from an entirely solar-powered, certified organic winery, this classic Provence rosé is aged 5 months in stainless steel tanks on its lees, giving it some complexity.  With hints of raspberry, lime, and mint the Annibals rosé is full of depth and a crystalline minerality.  Founded in 1772, Chateau des Annibals spans over 75 acres of vines in the heart of the Provence Verte region.
Oregon, USA: Maison Noir Wines 2020 "Love Drunk" Rosé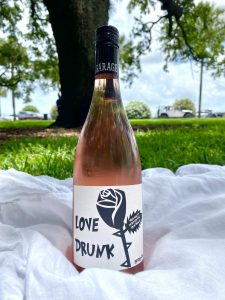 Like new love, the Maison Noir "Love Drunk" rosé is intoxicating.  Offering flavors of wild strawberry, watermelon, kiwi, this 2020 rose is delicious and complex.  The Maison Noir winery focuses on small production wine, never skipping a beat on quality or taste.  You may just fall in love…
Austria: Schloss Gobelsburg Rosé Cistercien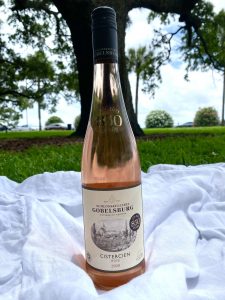 Produced from one of the oldest wineries in the Austrian Danube area with history dating back to 1171, the Rosé Cistercien represents ancient Austrian winemaking.  This rose is a blend of Zweigelt, St. Laurent, and Pinot Noir grapes grown on the cooler side of the Danube river.  This rose carries the weight of white wine and the subtle taste of fresh fruit.  Just an interesting side note, Schloss Gobelsburg had ecological winemaking in mind before the majority of the industry. In 1995, the monks of the Zwettl Monastery managed the winery and used organic fertilizer, abstained from employing herbicides, and aimed to reduce the use of plant protectants.
Spain: Bodegas Latúe Rosado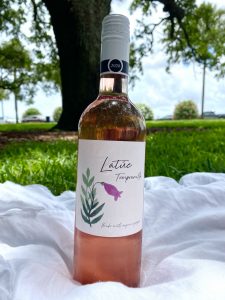 In 1954, 131 winemakers formed Bodegas Latúe with quality wines in mind.  Over time, Bodegas Latúe has grown to an international platform without compromising it's efforts to create environmentally sound and certified organic wines.  Today, we get to enjoy this delicious rosé.  Hints of strawberry, peach, tart cherry and hibiscus show through this rosé with the weight and concentration of red wine.  This 100% tempranillo blend is equally as refreshing as it is exciting.
Corsica: Terra Santa Ile De Beaute 2020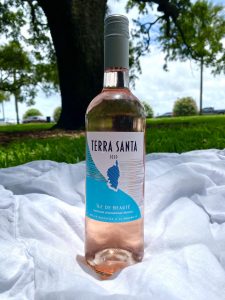 This 100% Sciaccarellu rose hailing from the gorgeous island of Corsica is refreshing and direct in taste.  The Terra Santa vineyards lay between the Miocene sea and the coastal mountain located on the East coast of Corsica.  The Terra Santa vineyard, meaning "Land blessed by the gods" pays tribute to the Mediterranean lifestyle and Corsica landscape with its grape varieties.  The grapes are picked at night in low temperatures to preserve their aromas and avoid oxidation resulting in a crisp rosé with peach and watermelon notes.
Curious where to purchase these wines? Email us at hello@grassrootswine.com or DM us on Instagram