The historic Larkmead estate is one of the oldest family-owned establishments in Napa Valley. Originally founded in 1895, Larkmead is now under the stewardship of proprietors Cam and Kate Solari Baker. 
Larkmead features a remarkable diversity of soils that are more typical of a hillside than the valley floor. Kate and Cam recapture the historic place Larkmead Vineyards has held in the Napa Valley. Centuries of alluvial flow have resulted in the accumulation of ancient riverbed gravel, clay, and loam. Winemaker Avery Heelan captures the nuance and complexity of this site by vinifying small lots according to clonal selection and soil type. This old school Napa Winery offers exceptional variety with great pricing.
2016 Larkmead The Lark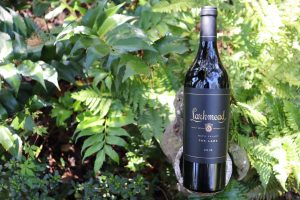 Created from older vines (17+ years), this wine comes from an anomaly in the rocky A block – a patch of Bale loam surrounded by Cortina. This deeper, richer soil is sprinkled with cobbles and produces the most luxurious wine from the estate. The wine has a depth and concentration that is unrivaled from the property. The grape growing conditions in the 2016 vintage were some one of the finest on record for Larkmead. Thus, this bottling rivals the depth and power of its older sibling, the 2013, to which Robert Parker bestowed a perfect 100-point score.
Though all Larkmead wines are blessed with a signature core of ripe blue fruit, dried herbs, and bittersweet chocolate, The Lark bottling consistently wraps these nuances into the perfect silk and velvet package. This is a profound wine with an unmatched brilliance.
2019 Larkmead Napa Valley Cabernet Sauvignon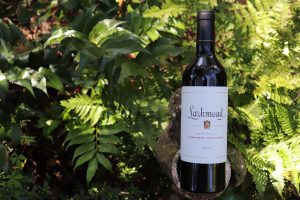 The varietal Cabernet Sauvignon is the core of the Larkmead portfolio and is the greatest example of diversity the estate has to offer. Sourced from deeper, richer soil profiles (Pleasanton loam series) from both A and C block, this wine has the body weight of a "baby Solari." Created through blending the fruit from young and old vines, this wine is made in the image of Solari, but a human can't replicate what Mother Nature creates – and that is the difference between the estate Cabernet Sauvignon and Solari.
The 2019 Cabernet Sauvignon is unique as the blend is 100% Cabernet Sauvignon. The wine is comprised of parcels spanning the valley from the Vaca to Mayacamas mountain ranges, making this a true representation of the potential of Cabernet Sauvignon on the Larkmead Estate. As you swirl your glass of 2019 Cabernet Sauvignon, deep purple and blue aromas dance out with notes of pomegranate, blackberries, leather, cassis, macerated cherries, and confectionary spice. This is a truly exceptional vintage for Cabernet Sauvignon.
2019 Larkmead LMV Salon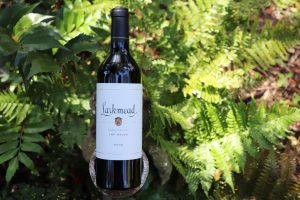 Cabernet Franc has historically played a supporting role in the LMV Salon blend. It is a noble variety, but one with an uneven history in Napa Valley, both qualitatively and stylistically. Here at Larkmead, there is success in planting Cabernet Franc in heavier, richer soils. Moving forward, the goal is to allow this wine to differentiate itself by including a higher percentage of Cabernet Franc (up to 70%); this will elevate the variety's complimentary characteristics (spice, herb) to Cabernet Sauvignon and produce a blend that best communicates the complexity of the estate.
The potential of Cabernet Franc on this site continues to impress and the 2019 LMV Salon is no exception. As the 2019 LMV Salon is roughly half Cabernet Franc and half Cabernet Sauvignon, we see the deep richness and floral expression from Cabernet Franc balanced by the classic Larkmead characteristics of Cabernet Sauvignon that are seen from this site each vintage. This bottling of LMV Salon is particularly special as it was fermented with Larkmeads proprietary native yeast strain that is unique to their historic estate.
2019 Larkmead Firebelle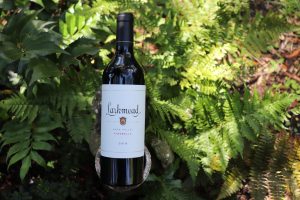 Calistoga has long been famous for its Merlot production and Larkmead gladly continues that legacy. Historically a multi-variety blend, Firebelle has the soft, plush texture of Merlot, but with some added structure from its companion Bordeaux varieties. Merlot at Larkmead, planted on rich loam soils full of clay and gravel, tends to act a bit like Cabernet. Knowing this, the wine is allowed to express its density, weight, and power while maintaining its attractive aroma and flavor profiles.
This 2019 Firebelle is incredibly fragrant, a signature of the warm yet moderate growing season. The winter rains replenished the vines and allowed the Merlot to stride through the growing season without missing a step. This vintage is a great year for Merlot in general, offering gorgeous aromatic complexity and elegance.
2018 Larkmead Solari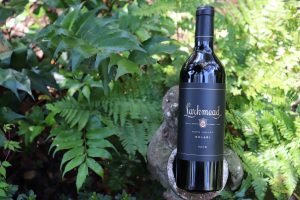 The pinnacle of power, this wine is consistently the most complete and persistent on the palate, broad in both force and length. This intensity is the result of great vine balance and soil profile (both Cortina and Pleasanton) that isn't found anywhere else on the estate.
Sourced from Larkmeads oldest Cabernet Sauvignon blocks, the 2018 Solari presents an exuberantly perfumed nose of red cherries, pomegranates, spiced rum, dark chocolate, molasses, and fresh pine forest. The wine continues to evolve with more time in the glass, exploding with bright red fruit aromas balanced by confectionary notes of toasted spices. The 2018 Solari will continue to evolve for decades, never lacking in presence throughout each stage of aging.