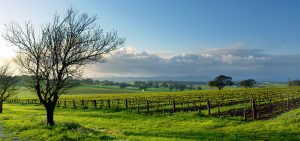 Situated on the Northwest corner of Dunaweal Lane and the Silverado Trail in Calistoga, the twenty-five acre property is considered a historic vineyard in Napa Valley. The estate was the original homestead of Reason P. Tucker, who gained notoriety for leading the efforts to rescue the survivors of the ill-fated Donnor Party. 
Rich and Carolyn Czapleski searched for what seemed like an eternity for the perfect vineyard with the climate and soil to grow the red varietals they needed for a world class wine. This quest finally came to an end in 1983 when they purchased what is now Canard Vineyard. Over the years, Carolyn, a master gardener and interior designer, transformed the historic home and surrounding grounds into something magical.
Canard Vineyard has been creating hand-crafted wines in Napa Valley since 1984. Each year they produce nine single vineyard wines, each one expressing the remarkable complexities of the estate's unique terroir. The wines are produced from sustainably grown, dry farmed grapes, which are skillfully transformed into the finest expression of each varietal. They are dedicated to creating wines of distinction with an emphasis on quality over quantity.
2018 Estate Cabernet Sauvignon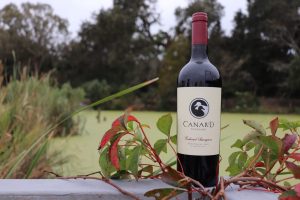 From 100% dry farmed estate vines, this full bodied, deep garnet Cabernet Sauvignon is dense and rich with long soft tannins and a smooth integrated structure. Greater concentration of flavor is the result of the old world farming practice of deficit irrigation. Less water and a greater skin to flesh ratio equals more intense fruit on palate. Shows black and red fruits, a touch of chocolate and notes of Christmas spice on the nose.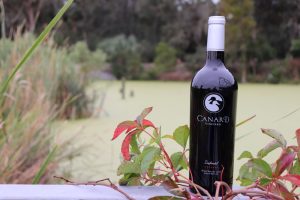 These incredibly unique vines may only yield a small amount of grapes, but what they do yield is unlike anything in existence in Napa Valley. This elegant expression of Zinfandel spends two years in new French oak and another year in the bottle before it is released. On the nose, blackberries, figs and hints of sweet vanilla. Black sapote (or chocolate pudding fruit) mingle with red raspberries and dominate the palate.
2018 Estate Zinfandel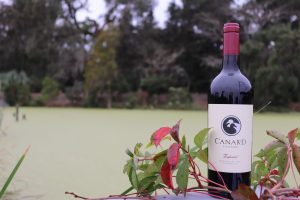 Not your typical Zinfandel. This wine has all the structure, balance and elegance of a Napa Valley Cab, but the maintains the spice and brambly nature of the Zinfandel grape. On the nose and upon entry, the wine is a seamless transition of rich, ripe blackberry, cedar, exotic spices and a hint of toffee.
2017 Throwback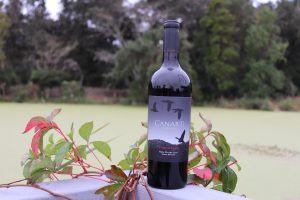 Cabernet Sauvignon is a dominant proprietary blend highlighting big Napa Valley fruit, balanced with great restraint in a traditional "Left Bank" Bordeaux style. This wine is dense and full bodied with rich, smooth tannins. An elegant wine with hints of rose peddles, black currant, Asian spice and crushed clove dominating the nose.
2020 Cuvée des Cendres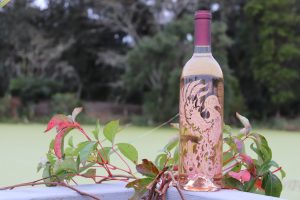 Cuvée des Cendres ("from the ashes") represents the unwavering resolve of the California farmers, vintners and winemakers who have faced so many devastating fires over the last few years. In Canard's case, it is not a phoenix rising on the label, but a duck. After all they are Canard Vineyard. They lost all of our Napa Valley estate wines in the 2020 Glass Fire, including their much beloved Coucher de Soleil Estate Rosé. In a true multi-AVA collaboration, their French trained winemaker got to work and sourced some beautiful high altitude Grenache from Paso Robles, CA and made the wine in Sonoma, CA. This Provence inspired rosé is crisp, bright with beautiful notes of strawberry, tropical fruits, citrus and a hint of hibiscus.
2018 The Rescuer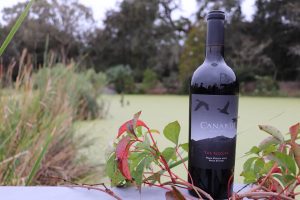 Named after Reason P. Tucker, who lead the efforts to rescuer the survivors of the ill fated Donner Party and who also built the farmhouse in 1859 on what is now Canard Vineyard. Canard pays homage to Pomerol with this Merlot driven proprietary blend. It shows star anise, crushed clove, dried sage and black cherry on the nose.