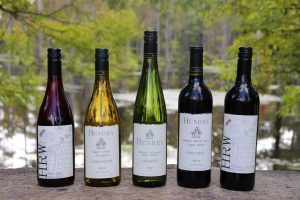 George Hendry and his family have grown grapes on the same family farm in Napa Valley since 1939. Hendry Ranch is composed of 203 acres situated in the low, rolling hills just northwest of Napa, at the foot of Mt. Veeder, and includes 114 acres under vine. This location in the valley experiences substantial marine influence, allowing Hendry Ranch to grow diverse wine grapes. Hendry is a prolific old school Napa winery with wines that are made only from estate grapes, and are crafted to highlight the unique territory of this extraordinary vineyard.  Keep scrolling to read about our latest Hendry wines in stock!
As historic family owned estates of Napa Vineyards are being bought out by international conglomerates at an increasing rate, family owned legacy vineyards are becoming rare. These old school family estates are still able to offer both great values and a link to Napa's storied history. 
2020 Hendry Albariño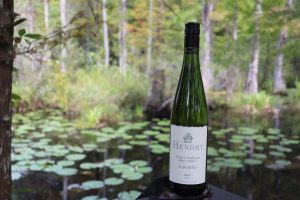 The Albariño grape is originally from the area Galicia, in north-west Spain. It was first planted in the Hendry block 9B in 2003 where the morning fog and afternoon breezes from the San Pablo Bay moderate the climate, creating a transitional climate zone between the cooler Carneros region and the warmer northern reaches of the Napa Valley. This wine features flavors of tart green apple and nectarine, with mouthwatering acidity, lemon and lemon rind on the finish. A perfect pairing with all kinds of seafoods, especially oysters!
2019 Hendry Napa Valley Chardonnay Unoaked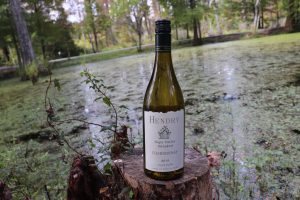 This unassuming, unadorned wine highlights the beauty and purity of the Hendry Chardonnay fruit. The vines are all low-yielding, producing concentrated, flavorful fruit. The two measures of whole-cluster pressed grapes and jacketed stainless-steel tanks facilitate the preservation of the fresh fruit flavors of Chardonnay grown in the cooler climate. Soft, subtle aromas of green apple, lemon and nectarine. Light-bodied with surprisingly layered flavors and just a touch of bright acid on the finish. Lighter foods pair best with this Chardonnay or just to sip by itself among company.
2019 Hendry HRW Pinot Noir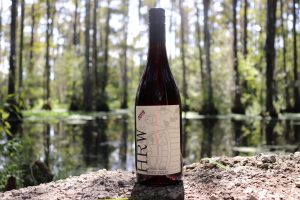 All the grapes for the HRW (Hendry Ranch Winery) series wines comes from the Hendry 114-acre Napa Valley vineyard. The grapes Hendry uses for HRW are from lots that may have a little less complexity or concentration than their Hendry label, yet still represent a very good value. The vines are all located in the lower elevations of the property, in cooler spots on the sunny side of Redwood creek. Alcoholic fermentation was completed in approximately one week, using indigenous yeasts. At dryness, the wine was pressed and put into 2-and-3-year-old neutral French oak barrels for malolactic fermentation and aged for 11 months. The nose reveals mouthwatering, characteristic Pinot Noir aromas of sour cherry, spice and cranberry. A fairly delicate, everyday wine that is perfect along side lighter grilled meats and prosciutto.
2018 Hendry HRW Napa Cabernet Sauvignon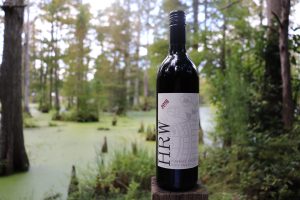 Grapes for the HRW wines are grown on the Hendry family ranch. The 2018 Cabernet Sauvignon is aged for 18 months in French oak barrels, %10 of which are new. The remaining  barrels are one and two-year-old barrels, used in their Cabernet program. The wine is sealed with a screw-cap closure for slow bottle evolution and preservation of fruit aspects. A slightly lighter body than the Hendry label Cabernet, with dark berries, smoke, and grape skin on the nose. The palate offers tangy blackcurrants, dark berries, and cocoa. This %100 Cabernet Sauvignon pairs with a variety of foods and is a go-to for everyday drinking.
2018 Hendry Zinfandel Blocks 7&22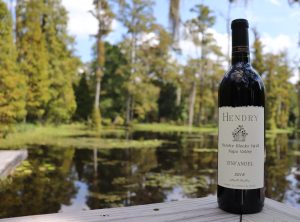 Block 7 has been the foundation for their Zinfandel since the first vintage of the Hendry label, back in 1992. The vines were planted in 1975. Originally, it was sold to other vintners, helping to form the foundation of George Hendry's reputation as a grower. Both Block 7 and Block 22 are located on bench-lands west of the town of Napa. The nine acres are between 230 and 300 feet above sea level and have thin, stony soils. The alcoholic fermentation for each was completed in approximately ten days in closed stainless steel fermentation tanks. Aging for the 7&22 is fifteen months in French oak barrels, approximately one-third of which are new each vintage. Berry and ripe cherry fruit on the palate, with bittersweet cocoa on the finish. Moderate levels of fine-grained tannin round out the balanced palate. As always, balanced and versatile, with just enough pleasant structure to extend its pairing possibilities for any occasion.