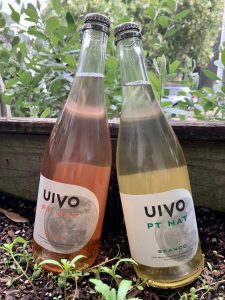 Folias de Baco follows an organic and biodynamic approach to deliver a drinking experience rooted in nature. The young Portuguese winemaker Tiago Sampaio breaks away from the country's storied Port-centric tradition to introduce creative, forward thinking wines. Both the Rosé and Branco offer an expressive mousse with a lively and refreshing impression on the palate!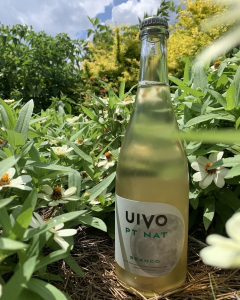 Tiago's audacious nature perfectly translates into his willingness to experiment at every step in the viniculture process. The hand-harvested grapes from the two hectares of 10-35 year old vines planted on schist and granite creates a balance of juicy citrus acidity. There is no other winemaker who is as curious and willing to create plucky wines. The aromas of green apple, grapefruit, and white flowers will inspire every summer evening.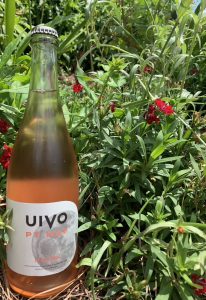 The Uivo Pt Nat Rosé is hand-harvested from two hectares of 18 year old vines, planted on schist and granite soils. There is nothing basic about this rosé—including its fermentation process. The Uivo Pt Nat Rosé is bottled during its first round of fermentation, allowing the sugars from the grapes to provide the bubbles. The delicate pale rose color and lush flavors of strawberry enliven any daytime or evening occasion.