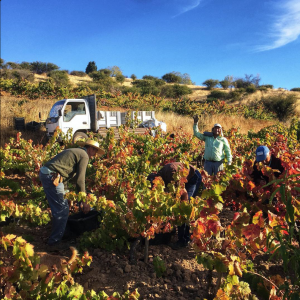 In 2003, Garage Wine Co. began in Derek Mossman and his wife, Pilar Miranda's garage with the help of a friend, Alvaro Pena.  Starting as a small, homegrown operation with just eight barrels, the trio made wines for close friends and family.  After half a dozen vintages, Garage Wine Co. expanded to the national market and started exporting to the UK and Denmark in 2006.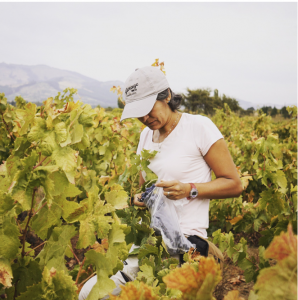 The Garage Wine Co. makes great wine with great purpose.  Reviving old vineyards in marginalized Chilean communities, GWCo. produces coveted wines from vineyards left to perish.  Sourcing from a variety of individual parcels and small lots managed by local farmers, GWCo. wines include a series of dry-farmed field-blends of Carignan, Garnacha, Monastrell, País, Cinsault, and Cab Franc.  The series of vineyards GWCo. works with are located on the old Coastal Range of mountains closer to the Pacific.  Here the roots grow deep into the granitic soil with the plethora of intrusions and cracks.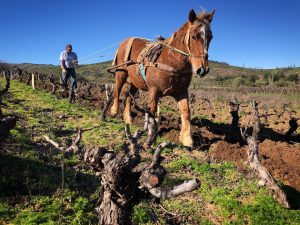 In an industry leaning towards large scale production, GWCo. creates vintage after vintage using sustainable, traditional small-scale farming practices and sourcing products, labor, and spirit from their surrounding community.  Quality is of upmost importance during the production of GWCo. wines.  Through regenerative farming, mindful winemaking, and the help of local small-scale farmers, GWCo.  has created a thriving winemaking community that offers a stable work force for their society.  Topping off their mindful practice, GWCo. uses recycled bottles, crayon wax from a local school supply firm, and upcycled materials for their fermentation tanks (called Lagars).  Overall, Garage Wine Co.  is more than just wine; they're a group of dedicated winemakers and farmers uplifting the community around them while making delicious wine.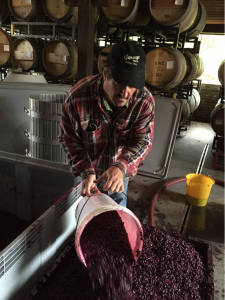 To read more, head here:  https://garagewineco.cl
Interested in buying Garage Wine Co. wine? Send us an email at: hello@grassrootswine.com